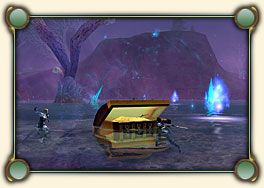 Just a quick note for you guys: I'll be working on a fair from 12.-20.9. and therefore updates in my blog might be few to none, pending time. Else things are developing very well. Our guild is preparing for headstart/launch and people are stoked about finally be able to play properly. Since i last reported about blog visitors, I'm close to 23.000 visitors now and a steady 1000 people come to read in it every day. Welcome to the new readers! Make sure you subscribe in a RSS reader so you won't miss any updates. Due to people liking my blog and the content i create I've been contacted by various people that want me to write articles for gaming magazines or create exclusive guides for websites and whatnot. I'm currently sorting the offers and checking what makes the most sense for me. Be sure I'll keep you posted about it.
I'm still not sure how NCsoft will be able to handle the current issues before headstart, but they are working on them and finally there also appear more posts from the official team on the forum. Not as many as you could call it proper support yet, but its a start.
Since my time will be limited somewhat next week i might keep the ongoing
Monster Raffle Contest
(you can win free ventrilo servers from
UGT
) open a few days longer. Until i did not officially close the contest, feel free to post further entries.