I wanted to write this post since quite a while now. After the cool "future Aion" trailer i figured we should not forget the
current issues
. Initially i waited some weeks to write this post since i asked Ayase weeks ago a few questions towards the topic, but never got an answer back. So much for Community Management, but maybe blogs are not considered "serious business" by NCsoft. Another reason i waited was that i thought "this is so annoying and people complain about it all over the net, they will have to fix it fast". Did they yet? No. Players started to get tired about complaining since nothing happened. I fail to understand how NCsoft can neglect some issues so culpable. Overall i still enjoy my time in Aion despite it gets tedious some times. But there are a few things that bug me, as a customer paying for a MMO, big time and i know others feel the same...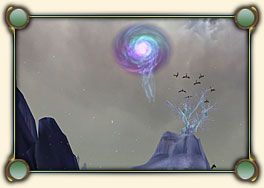 The NCsoft Support
Aion's monthly fee is in line with all the other pay-to-play MMOs out there. BUT the Aion Game Master
support "ingame" is only available during normal office hours and not 24/7
. WTF? We pay the same amount of money to a company that does not offer the same level of support then all the other MMOs out there? This fact really does twist my head. If you got a serious character bug or some other issue you have to wait forever until you get a response. I also remember reading in some forum that the German CM mentioned it might be better to use the NCsoft website support formular since they can deal with all issues and the system ingame can't. In addition those support systems are not linked - at least weren't when i read about it. So basicly NCsoft is earning more money with Aion then other MMOs due to them not paying as much for support as other companies do? This point really feels like a customer rip-off to me.
Service Announcements
The
server maintenance times are not communicated very well
by NCsoft, sometimes you don't know about them until the yellow info text appears ingame. I know, there can be the need for emergency downtime, but if the game runs stable those occasions should only be few. No one can tell me NCsoft decides a few hours before maintenance "Hey, let's take the servers down today!". How about two days notice in advance? Also better info ingame would be nice. At the moment you get a blurry info warning that tells you "shortly", which can be anywhere between 2-30min. and then a 60 seconds cooldown. In addition, why don't we have the
patch notes
up to read already while the servers are being offline? Oh wait, at least the official EU website has some database flaw and we can't even read the official news while the servers are down. We have to check the US website to be able to access them. Service announcements and upcoming downtimes need to be communicated far better by NCsoft. And why are there so many downtimes we get zero info about what was fixed? The patch notes we get from NCsoft are never complete as well. Did you for example know that you can meanwhile re-arrange/sort the skill-chains?
In addition while not directly related, patch 1.5 did not reduce the grind like it was announced. Only few quests had their reward upgraded and still around level 35+ most quests are just not worth your time and you are better of just grinding mobs instead.
Gold Sellers & Bots
Due to the lack of GM presence on the servers and the short ingame support hours plus the
very cumbersome report interface
(did you know you can't even use the autoreport feature on a goldseller with a private store in the capitol?) the gold sellers spam the chat channels all day long. In addition you have goldsellers with private stores advertising their website for days. Not hours... days! I mean c'mon... police the servers and add some fast/easy ways for players to click & report the goldseller, then you just need personnel going through the reports and check logs. I have never played any MMO where the advertising could go on for such a long time without support interference. The quick-block feature was a right step, but did not change the amount of spam. NCsoft could have just used it to flag accounts for manual review: If a player gets blocked my many people in a short timeframe, something should be wrong. The last maintenance disabled the block feature again btw. WTF? Let's hope todays maintenance will enable it again.
Edit:

It might be that the block list is just full and you just get zero notice about it, have to test that later.
In addition: If you block someone on one of your characters, you CAN NOT block him on another. you get the message that character is already blocked, but you still get spammed by that person. Major flaw in the interface, needs fixing. The ongoing goldseller spam gives people the impression NCsoft doesn't care at all what's going on, which also results in more people behaving like jerks then as if people think there is some form of server-police. Meanwhile players even use
auto-fill-form browser addons
to send in website tickets, as the ingame reports do nothing.
Patching
the game so players below level 10 don't have access to certain ingame features does nothing but annoy/alienate low level players and had no effect on goldsellers whatsoever IMO.
Bots
... they are everywhere. There are several areas continously flooded with them. At a first glance you think the
/AutoReportHunting command
offers a nice way to report them. The next day the same bots are still there and keep on grinding - if you are unlucky taking all your quest mobs. Since you can only report 10 players per day, i use that amount up if i only enter one area where bots are... yes, that many hang around. It's very discouraging to see them day after day, despite multiple reports. I know many players just gave up reporting them, since it seems to have no effect. The problem might be within the /AutoReportHunting system itself. I always had the impression this would report the player to a GM, who would investigate the case. Tho reading
this post
it
seems to be just an automated system
that will in the end result in the character not getting any loot/XP. Apperently this feature will fade away over time, which might explain some bots disappearing for a while and then surfacing again. If it truely works like that, it does not suprise me there are still so many bots around.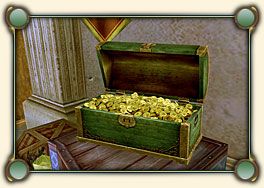 Another problem with all the kinah the gold sellers own meanwhile: On some servers they simply own the market. During the two months they could roam free they massed large amounts of kinah and use it to disturb the market. In the meantime the gold prices went as low as approx. 3$ for one million kinah, while it has been around 60$ in the beginning. This gives us at least a small indicator what an insane amount of kinah the goldseller amassed meanwhile.
Today i heard that supposedly NCsoft hired more support people in the US and they started to ban goldsellers during a few hours and not days. Let's hope this trend will also come to the EU. Tho two months after release it still leaves a really bad aftertaste and we'll have to see when/if they can fix this problem properly.
NCsoft announced they recently banned 16.000 accounts
due to them violating the terms of service. This might be a first step, but i still see goldsellers and bots around... so they only catched some. In addition there are many players that claim they were banned innocent and blame NCsoft "automated banning filter" for that, while NCsoft claims they investigate multiple incidents before a ban.
Paying for a non-existent support is a major dealbreaker for me and i know I'll have less patience with Aion - should i get bored - then i had with other MMOs, if NCsoft won't fix the support issues in a proper timeframe.
Tip of the Day:
If you have trouble reaching aionsource with Firefox since monday, like i did, clean your browser cache and all should work fine again.